I finally conjured up a way to put my episodic reviews on track so here it is! A compound post! Not much of a "galore" but at least its something that'll make this site a little more smoothie groovy.
ID: Invaded Episode 2 + 3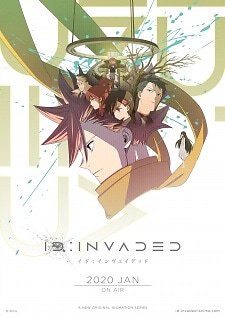 ID: Invaded's episode two continues to devote itself to explaining the concepts of its world in a subtle, delicate matter as the first episode did. ID's best quality so far is it's nimble ability at strategically hiding information around it's episodes in dialogue, interactions, visuals etc. I adore the massive amounts of info ID can display without even deliberately talking about it. ID's second episode did a better job at juggling the mystery at hand (Perofrator's Location) along with stealthy world-building when compared to the first episode. If every mystery plays out as Perofrator's did, I think I'll have a great time indulging myself in ID's concepts and various mysteries.
Despite ID creating compelling mysteries from left to right, ID shines best in the psychological limelight. In ID's third episode, we see Sakaido drive a pyrotechnic to suicide using the power of words and harsh psychology. Watching Sakaido tear that pyrotechnic to near shreds was beautifully yet horrifically instense. Although the dialogue and voice-acting was consuming, Aoki's directing further enahnced it from his fierce cuts to the dark ambience he's been building up ever so quietly since ID's first.
I held qualms for how the moment between Sakaido and the pyrotechnic would play out. The amount of possible negative outcomes emerging from the event outweighed all positive solutions I could think of. Thankfully, ID handles Sakaido's moment of psychopathy and machiavellainism very well. Much better than I had expected. In this instance, we finally firsthandidly grasp what makes Sakaido so frightening amongst people and why he's imprisoned with serial killers. Aoki uses our knowledge of Sakaido's mortifying status and thus creates an intelligent instance of nimble directing, fluid interactions, a deep fall in insanity and one of the uncomfortable suicides I've ever seen in anime. What hits even harder is Sakaido's level-headedness throughout the entirety of Mr. Pyrotechnic casually, oh I don't know, brutally killing himself. Good job Aoki, now I'm scared of Sakaido. Aoki did an excellent job at making this as impactful as possible for the audience and definitely giving me the major heebyjeebies towards Sakaido. He feels more alive now.
Toilet-Bound Hanko-San – Episode 2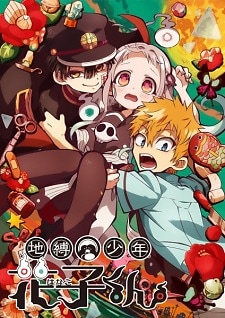 Okay, Hanako's art design is still looking as flashy and beautiful as ever and oh my gosh, I'm going to die of cute overload! This episode worked on building up its world as ID did. We learn more of Hanako and youkai's origin along with excorsist boy's origins, restrictions and goals for himself and his clan. It was a rather straightforward display of info, but nonetheless, it Hanako stayed the light laughter it is. It was a quaint episode filled with youkais, Hanako making scary faces again and – it was just a light, feathery comedic progression for Hanako alright? There's not too much to say. The director is still rocking Hanako's tonal shifts from light to dark though. That special ability is going to come in handy in the future. The only thing I can confidenty sayI dislike about Hanako is the fandom. Even My Hero Academia's fandom is scared of it! That says alot.
---
Thank you for reading! I will be posting my reviews for ID on Mondays and my reviews for Hanako-San on Fridays.